9 YEARS, SAME DELICIOUS RECIPE

Nearly 10 years ago, Wildflours began as a wee gluten-free grocery shop with a closet-sized kitchen and small bakery case at 1 Mason Street in Brunswick, Maine. From the very first day, our goal was to become a full service gluten-free bakery; but we knew it would take some time to grow into this role within our community. Back then, gluten-free eating was still a bit of an anomaly, and the economy was in recession. While these were not the ideal circumstances, determination (some would say good 'ol Down East stubborn-headedness) and optimism continued to fuel the drive behind our mission. Unfortunately, not quite two and a half years into this quest, our little shop, along with four other business and sixteen apartments housed in the old Fire Stone building on the corner of Mason and Maine were destroyed by fire.
Two weeks later, thanks to the generosity of Kelley's father-in-law, George Cabot, we relocated to 54 Cumberland Street and used two little offices to start baking for three small wholesale accounts. Over the course of the next six years we slowly added space and expanded not only our footprint but our staffing, wholesale accounts, and presence at local farmer's markets in an effort to work towards our goal. In March of 2017, we did it: we reopened our business to the public as the full-service bakery we originally dreamed of. With enormous amounts of gratitude and excitement we continue to move forward toward the next chapter of The Wildflours story. Won't you join us for the ride? It will inevitably be a sweet one!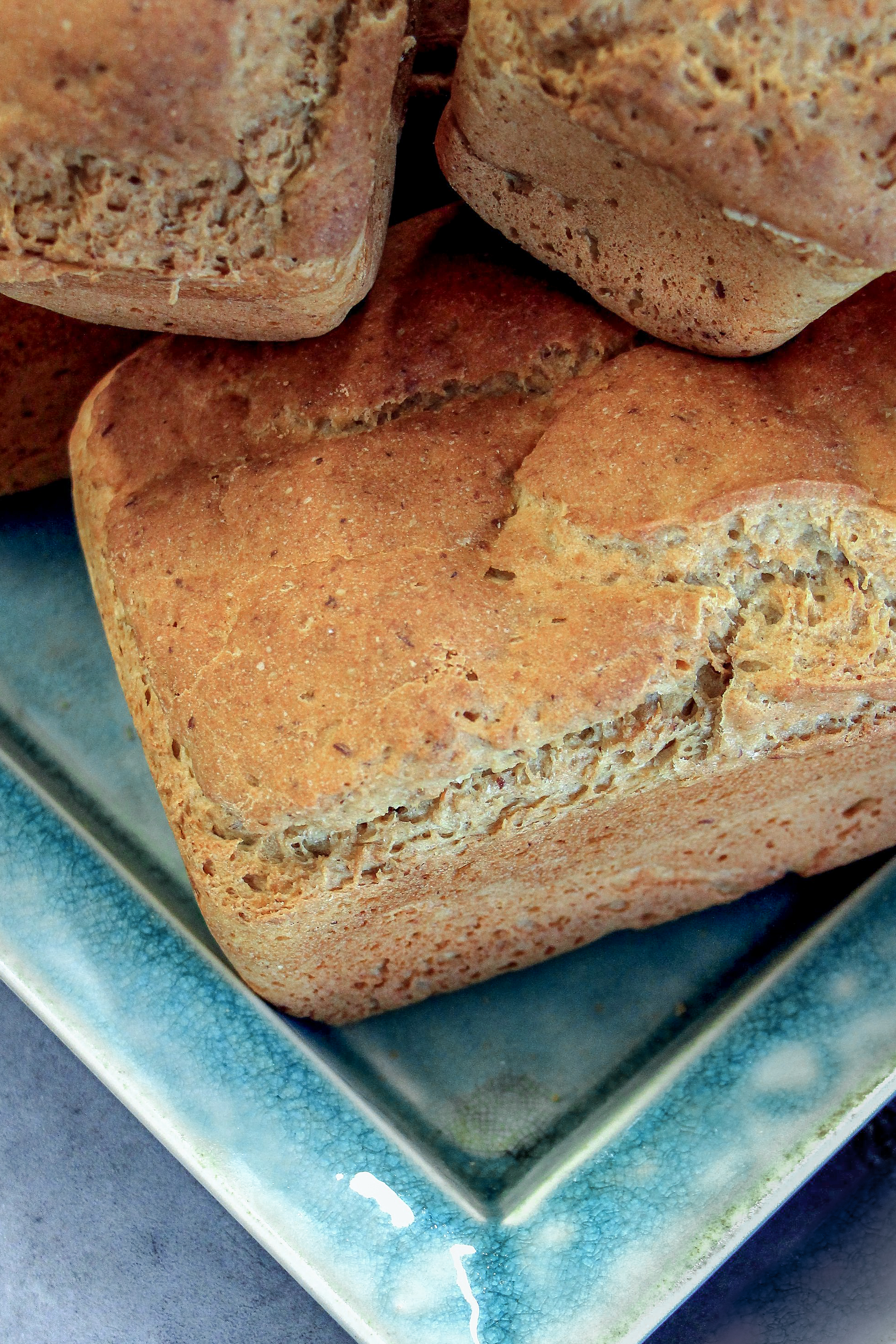 OUR FAMOUS
GLUTEN-FREE BREAD